STRATIGRAPHY OF THE ARABIAN PLATE ½ DAY WORKSHOPS
Cambridge Carbonates offer clients a suite of 1/2 day virtual, or in-person, workshops, on the palaeogeographic, tectonic, and sedimentological development of the Arabian Plate. The workshops are focussed on key stratigraphic intervals, with 1/2 day modules for the following intervals:
Cenozoic
Upper Cretaceous
Middle Cretaceous
Lower Cretaceous
Jurassic
Permo-Triassic
Palaeozoic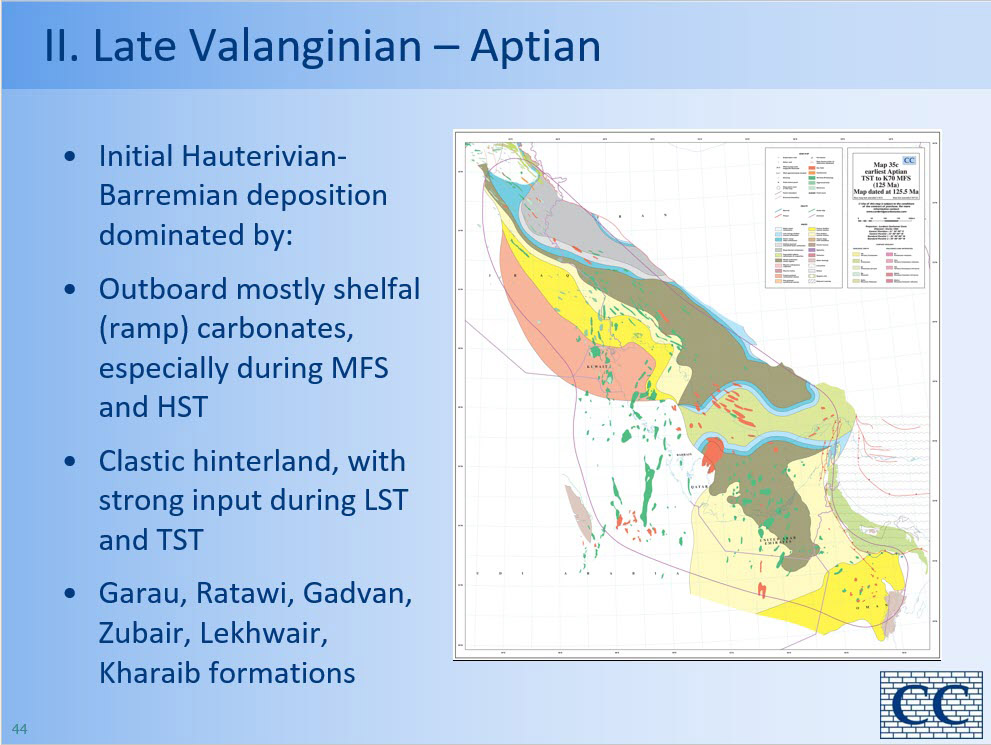 These workshops are aimed at exploration geoscientists who want to rapidly improve their knowledge of these complex systems and can provide clients with a more regional understanding of their own acreage, which is often critical in development/production settings.
The workshops integrate the palaeogeographic mapping that Cambridge Carbonates have been developing for the past 30 years.