Petrographic Studies are some of the key services that we provide to our clients, not only in the oil and gas sector, but also in geothermal investigations, mineral exploration and radioactive waste management.
Applications of our petrographic studies include:
Microfacies and porosity evaluations in support of core descriptions.
Microfacies analysis and porosity information from cuttings samples for facies and sequence stratigraphic interpretation of uncored wells. Detailed studies of cuttings are vital for wells with limited data, and carbonate cuttings can be an excellent data source for understanding depositional settings, diagenesis, and reservoir porosity.
Matching rock types and pore systems to wireline log response and calibration of petrophysical models.
This video highlights the workflow that we use at Cambridge Carbonates for evaluating carbonate successions using cuttings. Please take a look!
Advanced Petrographic Techniques allow us to provide diagenetic models critical to optimise the understanding of rock types.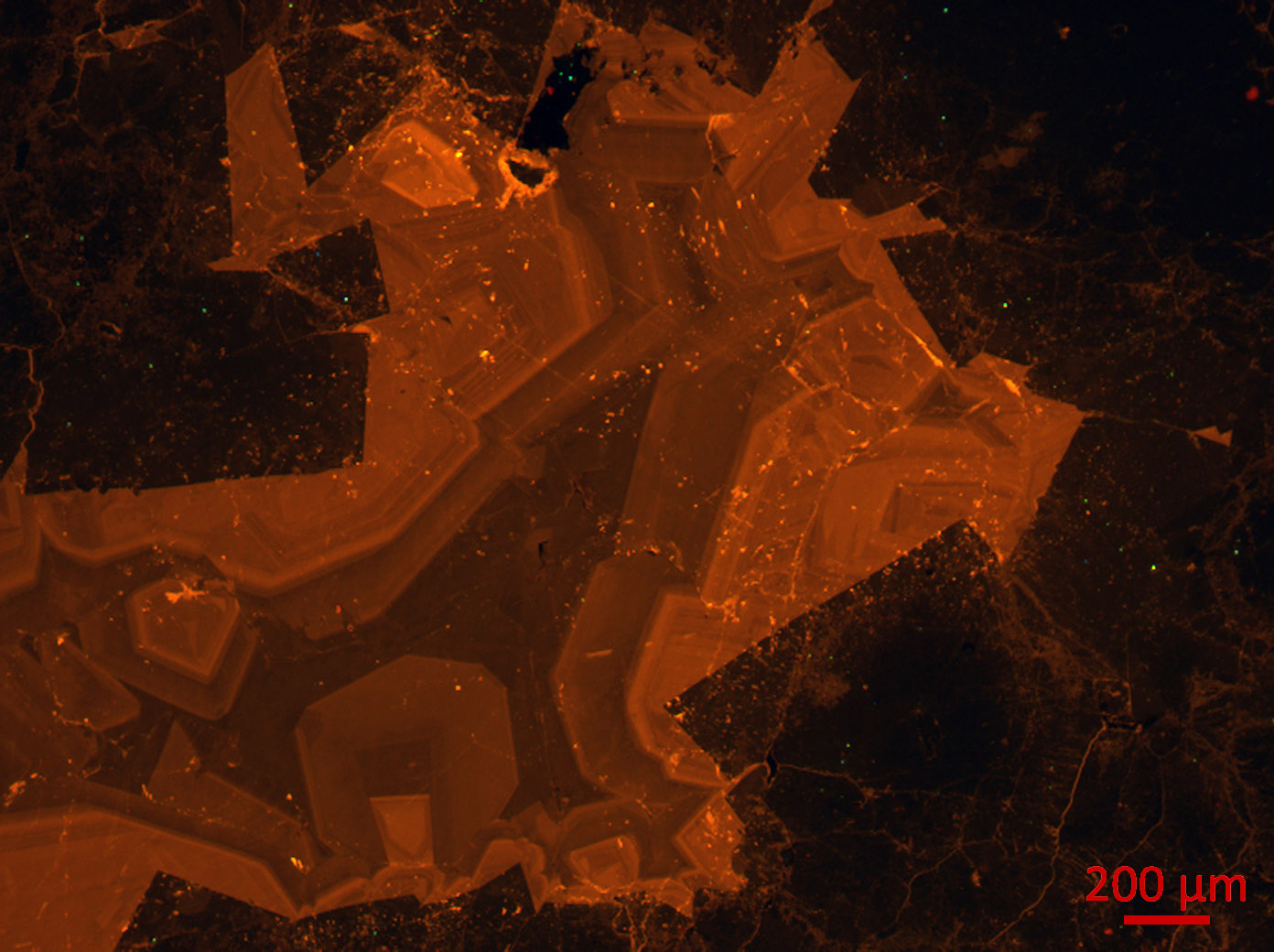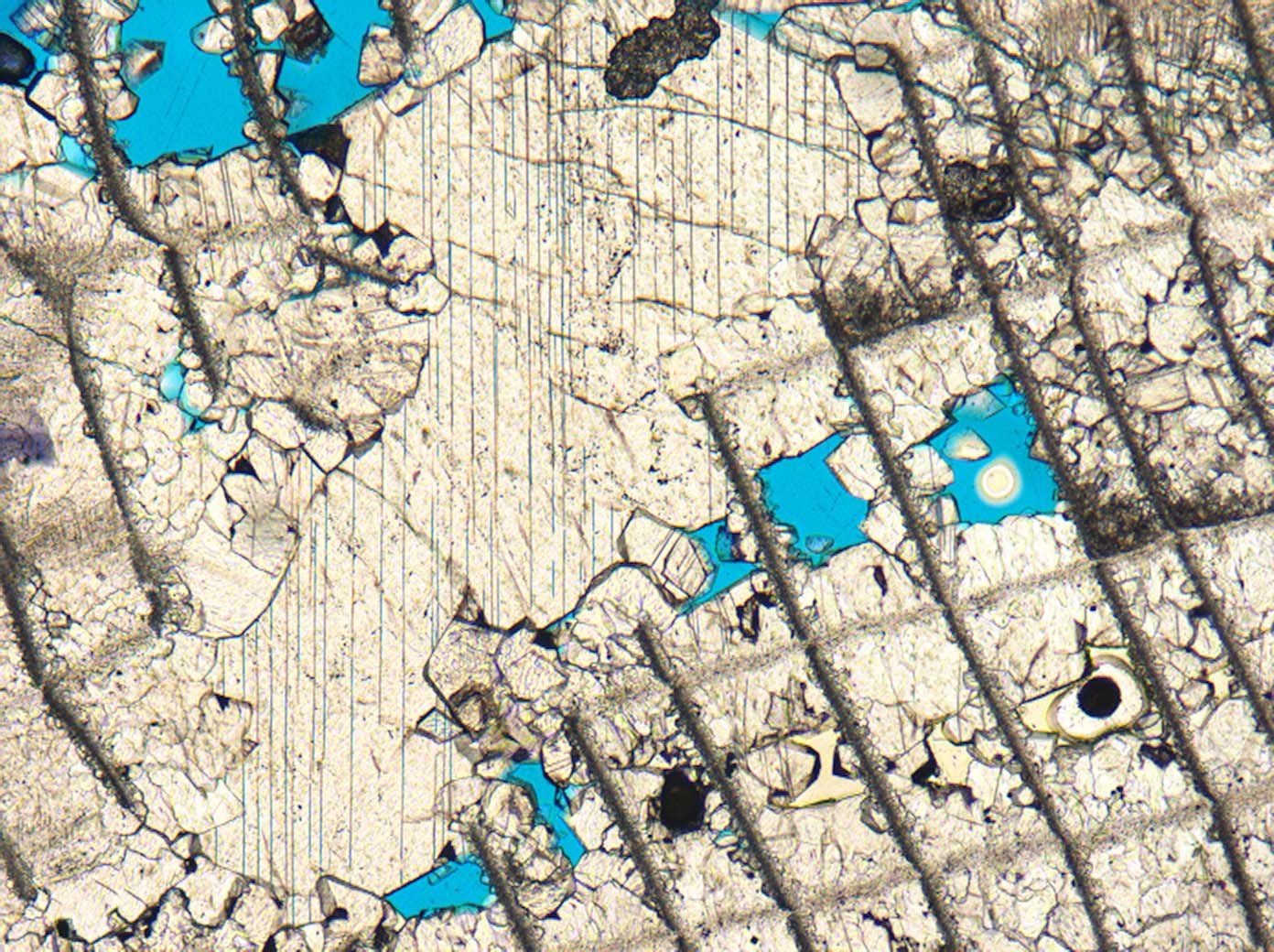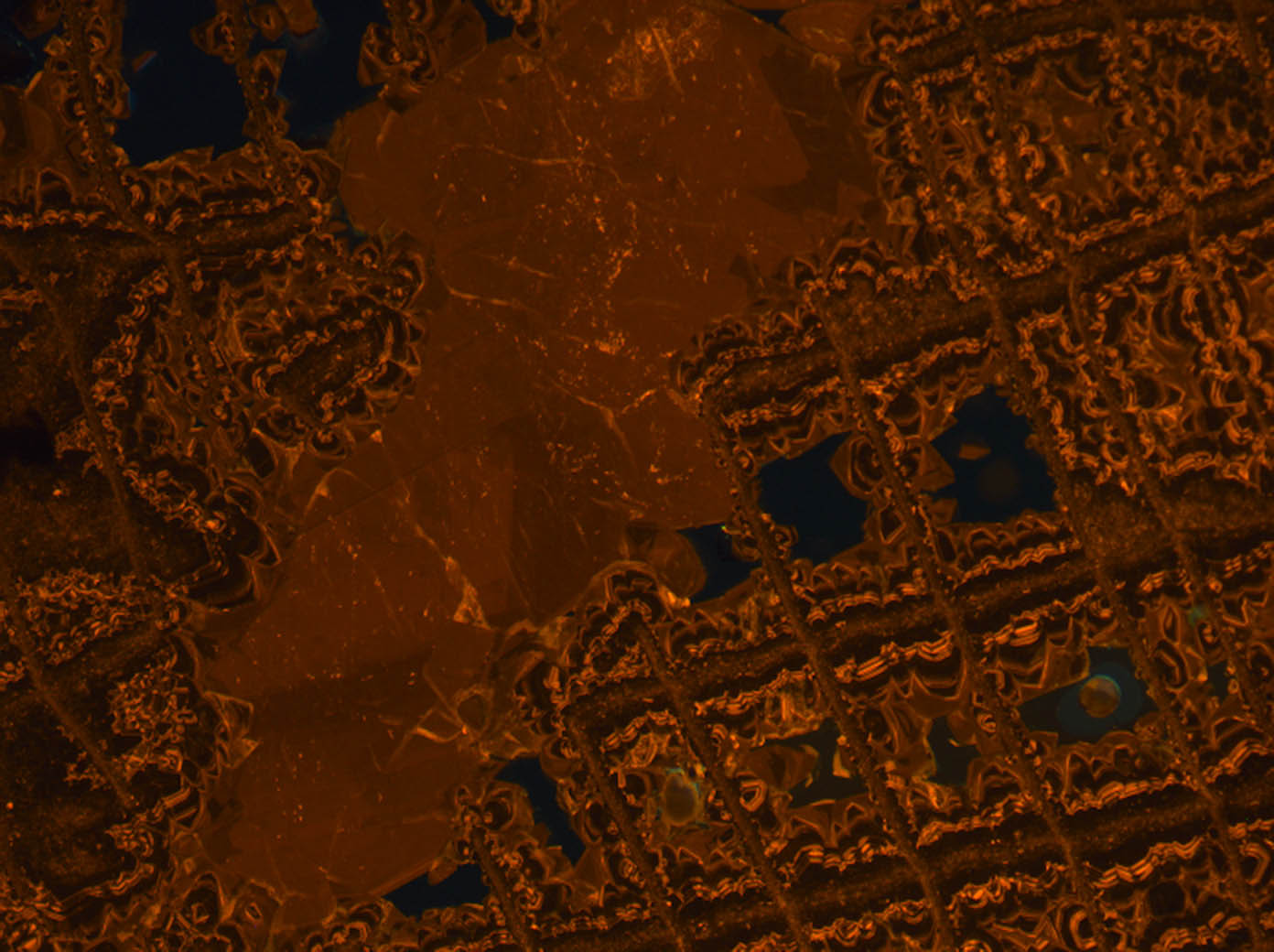 PPL-CL pairs highlighting the importance of advanced petrographic techniques (CL) to differentiate cement phases in carbonates.
Click and drag the bar left/right.
Advanced Petrographic Techniques enable us to evaluate the diagenetic overprint of your carbonate succession, providing key results such as timing of fluid flow and evolution of reservoir properties throughout the entire diagenetic history. Resultant diagenetic models are useful to optimise the understanding of rock types.
To achieve these studies, we follow a well-defined workflow integrating:
Macroscopic qualitative and quantitative observations (cores and/or outcrops).
Microscopic qualitative and quantitative investigations (observations on stained thin sections, cathodoluminescence, SEM).
Geochemistry (stable C & O isotopes, Sr isotopes, trace/major elements) and thermometry (fluid inclusion analysis), keeping in mind the constraint provided by the sequence stratigraphic framework and burial history.
Carbonate diagenesis: Cambridge Carbonates offer expertise in carbonate diagenesis, plus the description and interpretation of microfacies.