SE ASIA CARBONATE RESERVOIR REPORTS
SE ASIA CARBONATE RESERVOIR REPORTS
SE Asia carbonate systems and reservoir development: an up-to-date synthesis
The only available compilation that brings together the sedimentology, sequence stratigraphic context, and reservoir properties of Cenozoic carbonate reservoirs and their petroleum systems in SE Asia, which is essential reading for:
International companies needing a regional review to prioritise areas of investment.
Exploration and production history of each basin, looking forward to the future potential for oil and gas and for the energy transition.
Production companies needing relevant analogues and data to best understand your reservoir.
An introduction takes an overview of Cenozoic carbonate systems, controls on reservoir quality, seismic imaging of carbonate buildups vs. volcanics, the risks of subsurface CO2, and an overview of reservoir performance and reserves. The geology is divided into geographical sections, each of which comprises a synthesis of:
Petroleum systems.
Exploration history and future potential.
Focus on carbonate reservoirs, their depositional setting, controls on reservoir quality and production history.
Synthesis of public domain data.
ArcGIS project of geo-referenced maps and point data.
Geographical sections:
Sumatra
Java
Kalimantan and Sulawesi
Vietnam, S China Sea, offshore Sarawak, Natuna, and Philippines
W Papua and Papua New Guinea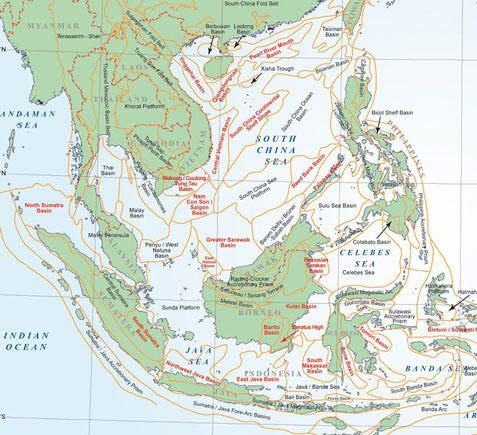 | | Cost per section | Total cost |
| --- | --- | --- |
| Introduction +1 geographical section | GB£ 16,000 | GB£ 16,000 |
| Introduction +2 geographical section | GB£ 13,000 | GB£ 26,000 |
| Introduction +3 geographical section | GB£ 11,000 | GB£ 33,000 |
| Introduction +4 geographical section | GB£ 9,000 | GB£ 36,000 |
| Whole report | | GB£ 45,000 |